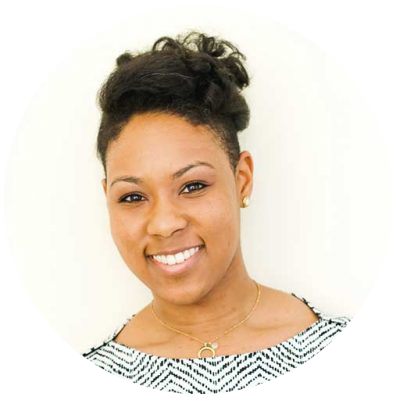 BREANA JOHNSON, PhD CANDIDATE, LMFT
LICENSED MARRIAGE AND FAMILY THERAPIST
Pacifica Graduate Institute, Master of Arts in Depth Psychology Specializing in Community, Liberation, Indigenous and Eco-Psychology
Hofstra University, Master of Arts in Marriage and Family Therapy
Howard University, Bachelor of Science in Psychology
Women's issues
Couple conflict resolution
Family of origin wounds
Identity Formation, Development and Transformation
Breana D. Johnson, LMFT is a proud graduate of Howard University where her professional journey in psychology began. Witnessing the value of family and community involved in mental health treatment, Breana went on to apply psychological knowledge to enhance the collective lives of individuals, couples and families. Breana received her Master of Arts in Marriage and Family Therapy from Hofstra University. During her clinical training, Breana was introduced to Dialectical Behavioral Therapy and was invited to work on a clinical team working with high risk adolescents and their families, struggling with suicidal ideation and mental health diagnoses.
Breana received training in family systems theories as well as mindfulness based cognitive behavioral approaches to mental suffering. She aims to leverage mindfulness to create insight and awareness, while empowering clients to redefine well-being as interdependent and interconnected with their social environment. A staunch believer in the power of context, Breana leans toward post -modern techniques and narrative therapies to highlight unconscious patterns of thought, emotion and relational behavior that no longer serve well-being. Prioritizing the therapeutic relationship, Breana co-creates safety, honesty and emotional attunement with clients in efforts to maintain a humanizing relationship of compassionate witnessing.
With acute recognition of issues of diversity in the field of mental health, Breana seeks to inhabit the roles of advocate and social change agent. Passionate about ensuring all people have access to mental health interventions, Breana continues to advance her studies in higher education. She is currently pursuing doctorate studies in Depth Psychology, specializing in Community, Liberation and Ecopsychology at Pacifica Graduate Institute.