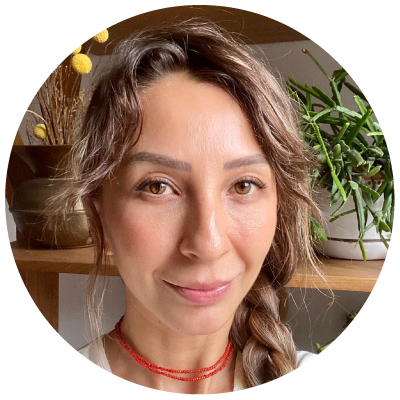 DILEK TURAN EDWARDS
Associate Marriage and Family Therapist, AMFT
Dilek integrates Western therapeutic modalities and Eastern meditative traditions in her approach as a therapist. Dilek also avoids pathologizing her clients who are feeling anxious, depressed, or feel that their life lacks meaning. She believes in working together to explore a person's life, bring heightened awareness, and focuses on empowering people to solve future issues. Her approach is experiential, relationship-oriented; informed by groundbreaking Polyvagal Theory methods and contemporary perspectives from neuroscience and trauma research. Dilek will help you evolve, through coaching and teamwork, by spotlighting untapped strengths and resources within yourself. Her experience ranges from work with individuals, couples, families of every age.
She also has a second Masters in Arts in Cultural Studies, and has a personal understanding of multicultural unions and families. She is passionate about helping people who are immigrating and blending cultures, and Dilek has worked with refugees within nongovernmental organizations.
Another piece of Dilek's interest is in understanding the connection of trauma to physical pain. She has taught yoga since 2010, and worked with clients who are facing emotional and physical pain.