Testimonials
We're incredibly grateful for the kind words shared with us by those we've helped and our peers. Knowing that we have the positive, healing impact we set out to have is what fuels us and always keeps us looking forward.
"Andrea Cornell has an incredible ability to match clients with the right therapist. She has great insight and cares about clients always making sure they find their best fit. Andrea has also helped clients find the perfect match at the Relationship Suite and we are always grateful for her expertise."
Rachel Moheban-Wachtel, LCSW
Owner of The Relationship Suite
"I refer patients to Cornell & Associates, knowing that clinical assessment and thoughtful pairing is done with each case. Andrea's experienced at treating patients with a high range of issues and she knows how to connect people to the right therapist."
Dr. Rahim Rahemtulla
Triple Board Certified Child, Adolescent & Adult Psychiatrist
"Shira offers complete presence. Rarely do we feel truly seen and heard without judgement but Shira does just that. Even better, once you are seen and heard, a well of wisdom, insights, and direction are revealed through conversation with Shira. It is a two way flow of mining deeper to discover a sense of truth and clarity on what's "next" and whats "unfolding".
Randi Zinn
Owner and Founder of Beyond Mom
"Kara genuinely cares, listens and meets her clients where they are at. She believes that clients are the experts in their own lives. Kara's expertise in narrative therapy helps clients and couples create and live according to their values, beliefs, and preferences."
Lisa Mooney
Licensed Marriage and Family Therapist at Gordon College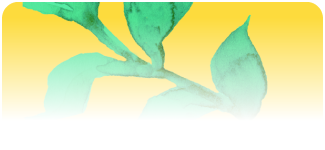 Please complete an intake form to get started. Once we receive it, someone from our team will reach out to you. We look forward to working with you!
If you have questions, visit our FAQ page here or contact us here.