FAQ
Below you'll find some common questions that come our way. These answers will hopefully assist you in making your decision to start your restorative journey with us.
Insurance Questions
Our clients usually have out of network benefits, which means the fee is paid out of pocket and the insurance plan reimburses you (our client) directly. We provide our clients with courtesy insurance claim filing with our administrative support. We will take the hassle of you having to file with your insurance, and get your money processed back to you directly!
Out of network coverage is a part of your insurance plan where your plan has an agreed percentage of the fee to reimburse you (our client) for providers that are not contracted within their network.
We will file your insurance claim in order for you to get your money back! Our clients are able to use our courtesy claim filing service through our administrative services.
To find out more about your out of network benefits, please contact us with the following information
First Name
Last Name
Date of Birth
Insurance Carrier
Member ID Number
Reimbursify is a service our practice uses to check your out of network coverage, and to be able to file your therapy service claim and get your reimbursement back!
You just need to contact our clientservices@cornellmfts.com
Reimbursify will need a few initial pieces of information, and will streamline the process of getting your money back – Reimbursify's service is free to you as our client.
General Questions
We offer 45-minute individual sessions and 60-minute couples and family therapy sessions. We recommend clients attend sessions a minimum of once a week. Depending on the nature of a client's needs, meeting twice a week is a possibility.
$150-$300 per 45-minute individual session.
$175-$350 per 60-minute couples or family session.
$250-$350 per 60 minute divorce mediation or consultation.
Session rates vary for primary therapists or associate therapists. Sliding scale fees are available on a limited basis. Accepted forms of payment are checks, credit cards, online payment services, and cash.
There is a 48-hour/2 day cancellation policy, in order to cancel or reschedule appointments. Canceling without proper notice will incur a full fee of the session.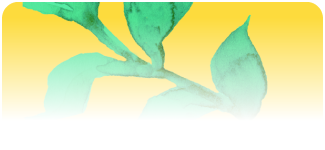 Please complete an intake form to get started. Once we receive it, someone from our team will reach out to you. We look forward to working with you!
If you have questions, visit our FAQ page here or contact us here.