Welcome to Cornell & Associates Marriage and Family Therapy
Serving Clients in Union Square, NYC & the State of California
At Cornell & Associates, we understand that life can present us with many different challenges, and seeking the right support is crucial for personal growth and development. That's why we believe in the power of therapy and counseling services to help individuals, couples, and families navigate through difficult times and achieve long-term wellness. Located in Union Square, NYC, our practice offers in-person visits exclusively, ensuring a safe, confidential, and personalized experience.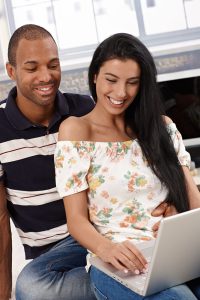 Therapy and Counseling Services
Our highly skilled team of therapists specializes in marriage and family therapy, and we're dedicated to providing comprehensive services tailored to your unique needs. Whether you're facing relationship issues, infidelity, struggling with personal difficulties, or looking for ways to enhance your overall well-being as a couple, we're here to support you each and every step of the way.
Marriage and Family Therapy
At Cornell & Associates, we believe in the importance of strong and healthy relationships within the family unit. That's why our marriage and family therapists have extensive experience in working with couples and families, addressing a wide range of issues such as communication problems, conflict resolution, parenting challenges, and blended family dynamics.
We also understand that every relationship is unique, and we approach therapy with a customized and compassionate mindset. Through a collaborative and non-judgmental process, we aim to create a safe space for open and honest dialogue where healing and growth can occur. Our therapists also utilize evidence-based techniques and proven approaches to help you build stronger connections and develop effective coping strategies.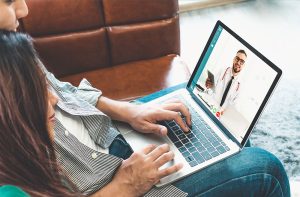 Therapy for Individuals
Sometimes life can throw us unexpected curveballs, leaving us feeling lost, overwhelmed, or stuck. Our individual therapy services are designed to support you through personal challenges, improve your mental health, and promote personal growth. Whether you're dealing with anxiety, depression, grief, trauma, or facing other life transitions, our therapists provide a warm and compassionate environment where you can explore your thoughts, emotions, and experiences.
We also believe in fostering a strong therapeutic alliance, where you feel comfortable and supported throughout your journey. That's why our therapists utilize various therapeutic modalities, such as cognitive-behavioral therapy, solution-focused therapy, and mindfulness techniques that will help you gain insight, develop coping skills, and achieve your goals.
Confidential and Personalized Approach
At Cornell & Associates, confidentiality and respect for your individuality are our utmost priorities. We understand that seeking therapy can be a vulnerable experience, and we strive to create a safe and welcoming environment where you can openly share your concerns. Our therapists are also trained to listen attentively and provide guidance without judgement, offering you the support you need to navigate through life's challenges.
Take the First Step Towards Healing and Growth