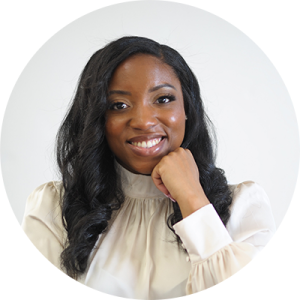 QUINELLE HICKMAN, LMFT
LICENSED MARRIAGE AND FAMILY THERAPIST
Quinelle Hickman is a Licensed Marriage and Family Therapist with 10 years of talk therapy experience, a gift for creating relatable healing spaces, and an unquenchable appetite for helping others actualize their goals. She specializes in providing effective coping skills to better manage stress, depression, and anxiety. In addition to teaching effective communication and conflict resolution skills. While Quinelle approaches each client based on their needs, she will likely discuss incorporating the following goals into your treatment, when fitting.
Individual clients:
When experiencing stress you can expect to learn to maintain boundaries that allow for a healthy work life balance, and more self-care (while still caring for loved ones).
If Depression and Anxiety trouble you, you can expect to learn how to interrupt and replace negative thoughts, emotion, and unhelpful actions with positive and effective ones. Using a combination of techniques including mindfulness, meditation, emotional validating, reality checking, and problem solving.
Couples:
Couples hoping to improve communication & conflict resolution, will learn to notice and redirect problematic communication patterns quicker. Also to effectively express hurts and problem solve (even after any regrettably "heated" exchanges). Additionally, Quinelle offers tools to "re-spark" intimacy & sex. As those areas are often impacted when ineffective communication and conflict resolution are present.
Partners looking to conquer infidelity and trust issues can also look to Quinelle for assistance. In her experience, ineffective communication, poor conflict resolution and unaddressed needs in intimacy and sex (among other factors) often contribute to infidelity. Quinelle helps to discuss steps necessary to move forward, including making amends and forgiveness. In addition to providing tools to rebuild trust, friendship, effectively communicate and resolve issues for a better future.
Quinelle is happy to help accomplish your goals. Schedule your session today.