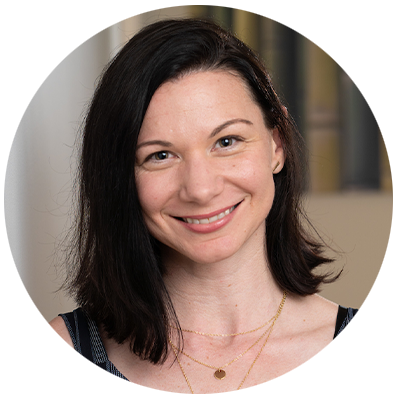 KARA McELANEY, LMFT
LICENSED MARRIAGE AND FAMILY THERAPIST
Kara believes in the co-created experience of therapy between therapist and client. Kara holds a Master's Degree from The University of Massachusetts Boston and a B.A. in Writing from The New School. She works with children, adults, couples, and families. Kara is trained in a range of therapeutic practices including Narrative Therapy, Solution-focused Therapy, Trauma-Informed Care, etc.
Kara approaches therapy from a position of curiosity, care, and accountability. She values partnering with clients in understanding how problems can get in the way of more preferred ways of being, both in relationships with others and with ourselves. She believes in the power of therapeutic conversations in allowing clients to be cared about and known in ways which are a fit for them. By creating and holding space for clients to story their intentions and hopes for their lives, while also recognizing how relational histories and cultural messages may impact our relationships, more possibilities may emerge to take action on one's behalf.
Kara has worked in residential/group home settings, Americorp, and a non-profit agency where she provided both in-home therapy to families in the Boston area as well as clinical supervision to a team of therapists. She has worked with a range of clients/couples/families of different ages and backgrounds, providing client-centered therapy grounded in social justice and relational ethics.