Divorce Counseling in New York, NY

& California
Losing oneself in the messy emotions and difficulties divorce, and therefore experiencing all its unfortunate repercussions, is oftentimes a misunderstood journey. It's nearly impossible to explain, even for the individual experiencing it. Below is some helpful information to guide you through your first steps away from the dangers through divorce counseling in New York, NY.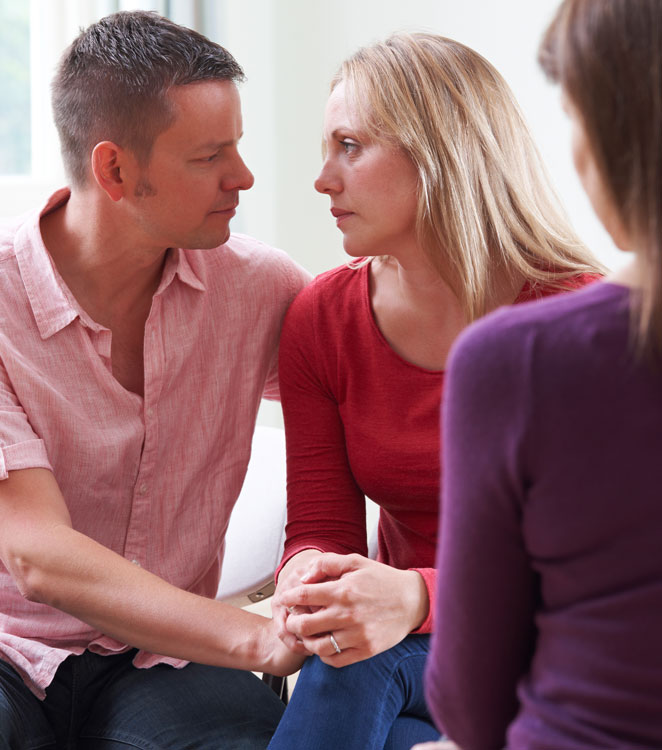 What is Divorce Counseling?
A divorce is never something anyone intends on having to experience, which merely amplifies the feelings that follow such an event. Divorce is one of life's most complicated transitionary periods, oftentimes unwanted by one of the individuals involved, and therefore something ripe for the guidance of a professional therapist. Even if the divorce isn't conflict-based and remains amicable, several aspects of life change, requiring a readjustment of what both daily life and emotional well-being mean. The multifaceted nature of removing oneself, or being removed from, such an intertwined connection with another being is oftentimes likened to grieving over a loved one that has passed. There are stages to this loss, including but not limited to sadness, denial, depression, anger, guilt, bargaining, and finally, acceptance.
Our divorce and family counselors act as your guide on this complicated journey, whether that involves discernment, pre-divorce, post-divorce, individual, or couples counseling. No one route towards healing during and after a divorce is the right road to take, and we keep this adaptable perspective throughout all aspects of our therapy. We encourage a safe environment to discuss the divorce process, emotional involvement, coping, and finding a mutually beneficial road towards cooperative decision making.
FAQs About Divorce Counseling
Our Therapeutic Approaches
Your Counseling Experience
Each therapeutic experience is different, and each session can unlock helpful and new paths to explore during the healing process. The below are just to give you a general idea of what to expect when you contact us, hopefully instilling a bit of confidence and ease any worry associated with seeking therapy.
60-minute sessions generally, once a week
Short-term work can last between 3-6 months or whenever you feel you've reached the versions of yourselves you were seeking
Long-term work also lasts as long as you both need
How We Choose Your Therapist
What you both need to reach mental well-being
Your personalities and energies
Your communication styles
Our therapist's specialties, training, interests, and own lived experiences
Our therapist's approach and communication style
In the Meantime
Extensive research has found that these simplistic and mindful lifestyle changes have a drastic effect on daily life. Give them a shot if you need some immediate peace.
Meditation
Yoga
Reiki
Experiencing nature
Conscious, deep breathing
Maintain an active lifestyle
Healthy diet