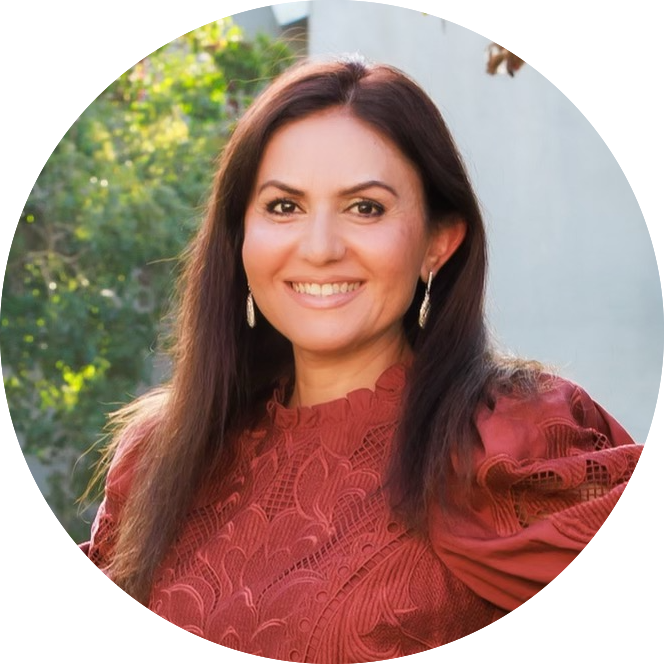 NAHIED RAHIMI, AMFT
ASSOCIATE MARRIAGE AND FAMILY THERAPIST
Nahied is an Associate Marriage and Family Therapist with a B. A. in Psychology from the University of California Berkeley and a Master's in Marriage and Family Therapy from Capella University. Nahied has also studied Mindfulness Stress Based Reduction Therapy (MBSR) and Mindfulness Based Self Compassion Therapy (MBSC) at the University of California San Diego. Nahied's work is mostly focused on couples work and individual therapy. She is passionate about helping couples break out of destructive communication cycles and creating a space for growth. Nahied is a mother of a 10-year-old son, and she can relate and connect with all individuals around raising a child, relationship issues, and the daily challenges of working and navigating all other critical relationships in one's life. Nahied is an Afghan American who has been living and working in the US but maintaining close relationships with family and friends from Afghanistan, which helps her better understand and remain supportive of cross-cultural clients. Nahied understands the subtle cultural differences that can become magnified and destroy relationships. Nahied has a passion for helping individuals who have recently divorced and are dealing with grief over their relationships. As an immigrant, Nahied has experienced deep grief which helps her truly empathize and support those who are struggling with loss and suffering.
If you are struggling with depression, anxiety, addictive cravings, traumatic memories, low self-esteem, grief, anger, or fear, then Nahied will guide you and teach you acceptance and commitment which will help you develop acceptance of experiences beyond your control and take committed action based on effective and helpful therapeutic interventions towards building your best life. Nahied will create a safe, compassionate, and understanding space for the both of you to work together, whatever your gender, age, cultural background, spiritual or religious beliefs, sexual orientation, or severity of your challenges.